Big George Foreman
PG-13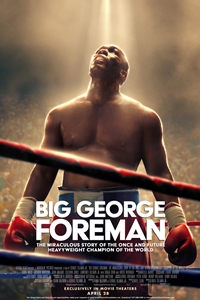 play trailer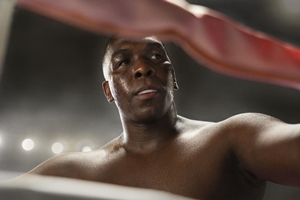 ▶


Play Trailer
Big George Foreman: The Miraculous Story of the Once and Future Heavyweight Champion of the World is based on the remarkable true story of one of the greatest comebacks of all time and the transformational power of second chances. Fueled by an impoverished childhood, Foreman channeled his anger into becoming an Olympic Gold medalist and World Heavyweight Champion, followed by a near-death experience that took him from the boxing ring to the pulpit. But when he sees his community struggling spiritually and financially, Foreman returns to the ring and makes history by reclaiming his title, becoming the oldest and most improbable World Heavyweight Boxing Champion ever. 

DetailsDrama
2 hr. 13 min.
Opened April 28th, 2023
Rated PG-13 for some sports violence.CastKhris Davis, Jasmine Mathews, Sullivan Jones, Lawrence Gilliard Jr., John MagaroDirectorGeorge Tillman Jr.WriterFrank Baldwin
George Tillman Jr.
Today's Showtimes
No showtimes available on this date